Damir Ara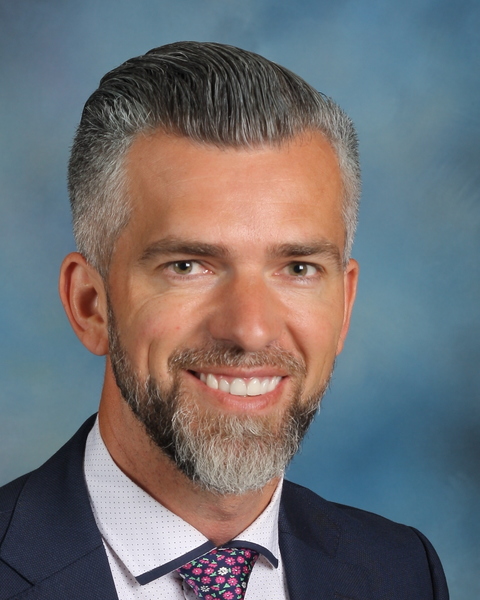 Mr. Ara has been a loyal part of Lane Tech faculty since 2013. Mr. Ara possesses a Bachelor of Science degree in Computer Science: Human Computer Interaction and a Master of Education degree in Secondary Education, a Master of Arts degree in School Administration from American College of Education, and he is currently finishing up his Doctorate Degree at Concordia University with a focus on Educational Leadership. Mr. Ara has completed his superintendent certification and hopes to use it some day to make a greater impact on a school district. During his teaching career at Lane Tech, Mr. Ara taught Programming, Graphic Design, Animation, and Web Design. Mr. Ara was technology lead for Lane Tech's STEAM program and has been an active member on the CIWP and Technology Committees. With background in Arts, Computer Science, and Educational Leadership, Mr. Ara invests time and efforts into school improvement by focusing on the use of technology as a creative tool to enhance teaching and to improve student achievement. Mr. Ara's goal as an administrator is creating a can do attitude with students through efficiency and integration of technology into daily instruction in order to create an environment where student innovation, creativity and productivity is encouraged and visible. Mr. Ara is a creative educator and a leader who believes that diversity at Lane is an advantage which creates environments where students explore different approaches to solving problems, and are encouraged to think progressively, work collaboratively, and be innovators in the fields of science, technology, engineering, art and mathematics. Since 2012 Mr. Ara focused on transforming standard classrooms into modern laboratories where students look forward to project based learning, collaboration, and input from others is valued as students are challenged towards excellence. His latest projects include working with the World Language department shifting the focus towards verbal fluency and communication, and physical education shift into fitness based activities.
Departments
Computer Science, Physical Education, ROTC, World Languages
Responsibilities
Athletics, Building Operations, Library, Lunchroom, Security, Student Support, Technology Office
David Bell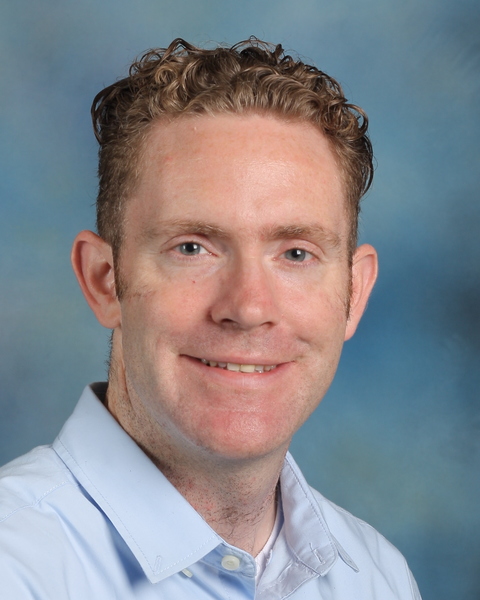 This is Mr. Bell's third year at Lane Tech, and his 15th year in education. He taught social science for ten years prior to becoming an Assistant Principal at Taft High School in 2014, including three years at Whitney Young Magnet High School and five years at Queen of Peace High School in the south suburbs. In addition to teaching, Mr. Bell coached girls bowling, girls tennis, and boys tennis for five years, and directed several high school theatrical productions. While at Taft, his primary roles included leading MTSS, restorative practices implementation, safety and security, and working with teacher teams on improving curriculum and instruction. Mr. Bell currently oversees the Mathematics, Social Science, and nursing departments here at Lane. Mr. Bell has a Masters degree in History and a Bachelors degree in Social Science w/Teacher Certification from Eastern Illinois University, and received his administrative certificate from Dominican University.
Departments
Mathematics, Social Science
Responsibilities
Data, Financial Education, Nursing and Medical Compliance
Sarah Hanly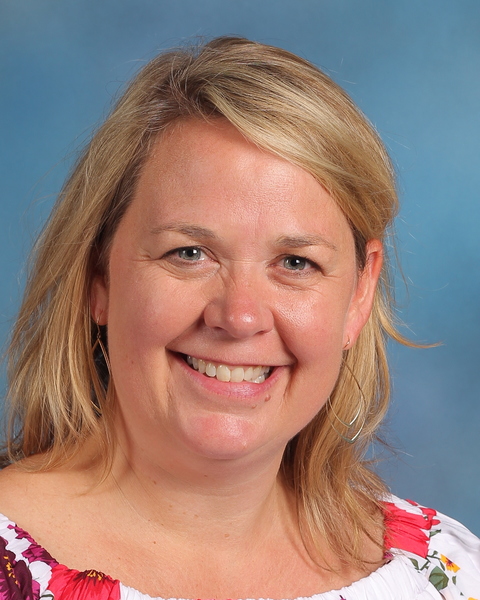 Ms. Hanly has been a part of the Lane Tech faculty since 2000 and an assistant principal since 2012. She was an English teacher for 6 years and English Department Chair for 2 years before heading up the Records Office at Lane from 2007-2010. In addition to her teaching, Ms. Hanly served on the curriculum committee, PPLC committee, produced the plays and musicals, and was a sponsor of the National Honor Society. Prior to Lane, she taught English at Hubbard High School in Chicago. In 2003, Ms. Hanly was a LAUNCH fellow which allowed her to take a sabbatical from teaching to work as an intern principal at Hope High School and Ray Elementary. Ms. Hanly graduated from DePauw University in Greencastle, Indiana with a B.A. in English Literature and received her Masters Degree in Educational Administration from Northeastern Illinois University. She is currently enrolled in a doctoral program in Educational Leadership and Policy at the University of Illinois in Champaign-Urbana.
Departments
Art, Drama, Music
Responsibilities
Communications, Culture and Climate, Deans, LT Academic Center, Public Relations, Social Media, Student Activities, Title IX Coordinator
Mollie Hart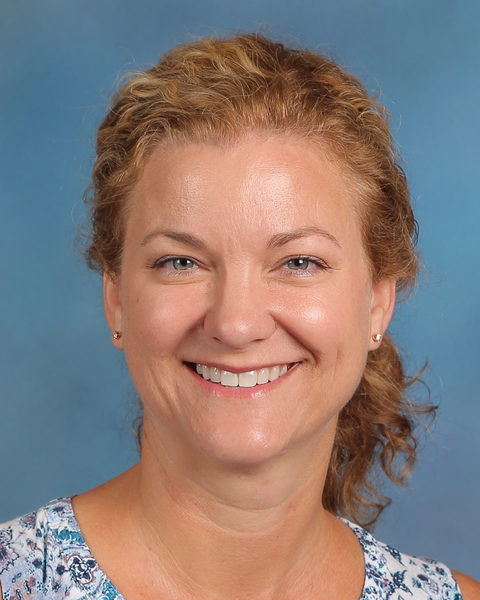 Ms. Hart has been a dedicated faculty member at Lane Tech College Prep for 18 years. Ms. Hart is in her 9th year as an Assistant Principal. Ms. Hart possesses a Bachelor of Science degree in Communication Disorders and Sciences, a Master of Arts degree in Learning Disabilities, and a Master of Arts degree in School Administration. Ms. Hart was the Director of Admissions at Lane Tech for seven years. While working as the Director of Admissions, Ms. Hart coordinated Open House, Freshman Connections, Best Practice Fair and testing for CPS Selective Enrollment high schools. Ms. Hart began her career at Lane Tech as a special education teacher. During her three years of teaching at Lane Tech, Ms. Hart worked with students in Inclusion Biology and Inclusion Physics and taught self-contained science courses and the Wilson Reading Method for students with reading difficulties. Ms. Hart has served on several committees such as PPLC, Freshman on Track, S.T.A.R.S. Mentor Program, and Curriculum Development for the Lane Tech Academic Center. Ms. Hart also taught at the Elementary level and provided hearing impaired students with speech and language services. While working at the elementary level, Ms. Hart coached track and volleyball and provided tutoring services after school. In her free time, she coaches cross country, track, and volleyball at her son's school.
Departments
Counseling, Diverse Learners, Personnel
Responsibilities
Admissions, Behavioral Health Team, College Fair, Freshmen/Sophomores On Track, Friends of Lane Liaison, Human Resources-Personnel Director
Alison Hildebrandt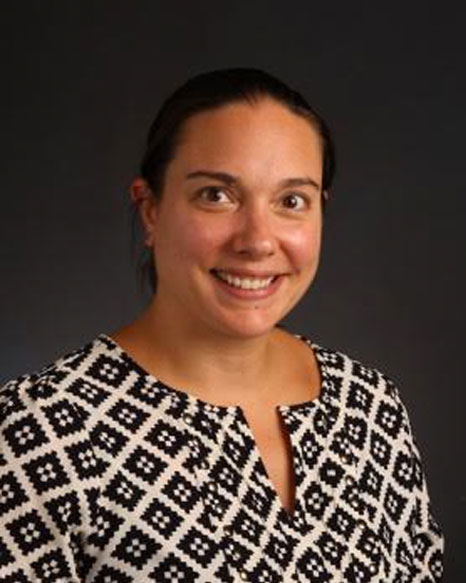 Ms. Hildebrandt has been a part of the Lane Tech faculty since 2007 and an assistant principal since 2015. She was an Alpha and Biology teacher for 8 years and Biology Lead Teacher for 4 years. In addition to her teaching, Ms. Hildebrandt was the Alpha STEM Coordinator, the Data and Assessment Coordinator, and served on the Instructional Leadership Team. Ms. Hildebrandt graduated from Arizona State University in Tempe, Arizona with a B.S. in Biology and received her Masters Degrees in Secondary Education and Educational Administration from DePaul Universtity and American College of Education.
Departments
Alpha-STEM, Math (Geometry and Algebra), Science
Responsibilities
Advanced Placement, Alpha-STEM, CIWP, Data & Assessment, Programming
Edwina Thompson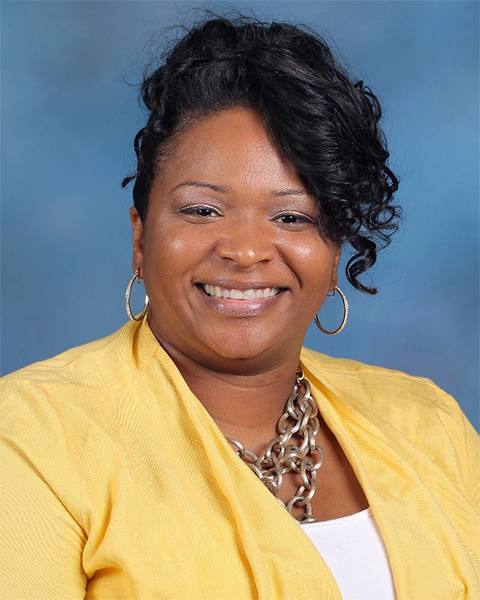 Mrs. Thompson has been a member of the Lane Tech faculty since 2006 but a member of the Lane Tech community since 1995 as a student, student teacher, English teacher, and now, in her 10th year as an Assistant Principal. She earned a Bachelor's Degree in English-Secondary Education/Minor in Computer Information Systems from the University of Wisconsin-Stevens Point and a Masters Degree in Educational Administration from Concordia University. During her time as a National Board Certified teacher, Mrs. Thompson taught English I, English II, English III, English IV, Debate,and African American Literature ( Lane's first African American curriculum authored by Mrs. Thompson with assistance from April Coleman). In addition to teaching, she worked as a teacher leader on the Instructional Leadership Team, curriculum committee, SIPAA team , and Performance Improvement team. She also served as the Debate coach ( received awards and recognition for increasing participation and serving as a coaching leader), Gospel Choir Sponsor and Black Student Association Sponsor- for which she wrote and designed two plays, organized Lane's first HBCU college tour and designed Lane's first T.A.S.T.E. ( a festival for school and community groups to share their talents, goods, and services with the Lane community). As an Assistant Principal, she oversees the English Department, Attendance Department, SAT Prep, Literacy, the Instructional Leadership Team, HBCU College Tour Planning, Gospel Choir, and Tutoring.
Departments
Attendance, English, OMEGA
Responsibilities
Attendance, Budget Support, HBCU College Tour, Instructional Leadership Team, Literacy, SAT Prep, Tutoring
To reach any administrator, call the main office telephone (773) 534-5400.
---
Brian Tennison
Principal
BCTennison@cps.edu