Fundraising Groups

Lane Tech Alumni are an important aspect of Lane culture and history. We want to make sure, as alumni, you are informed of all that is happening at Lane Tech College Prep. The Lane Tech Alumni Association is committed to keeping alumni members connected to Lane with one another through reunions, fellowship events, professional networking, quarterly newsletters and social media. If you are interested in giving financially, the Lane Tech Alumni Association is seeking donations to support our students through scholarships, teacher grants, student grants, or the endowment drive. Please visit the Alumni website here .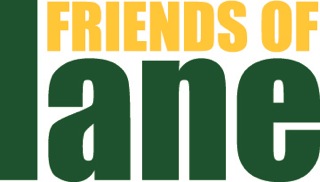 The Friends of Lane is an all-volunteer, parent-driven, Lane Tech Community organization and registered 501(c)(3) non-profit. Our goal is to build community and support Lane Tech parents, teachers, students, administrators, and staff.
We offer our parents an avenue to stay involved in your student's education and be a part of Lane Tech. We recognize teachers, administrators, and staff with an annual appreciation luncheon and breakfast. In addition, we offer Teacher Grants to help bridge the funding gap and provide the necessary materials to students to expand their learning opportunities. If you are interested in donating, please visit Friends of Lane
FUNDRAISING:
Annual Gala Event
Annual Giving Campaign
Various Community Fund Raising Days
---
Sign up for a Lane Tech Newsletter!
If you are a parent, student, alumnus or a community member interested in what is going on in our building and campus please sign up for our monthly newsletter.
In our letter you can get information on:
Atletics Updates
Academic Information
Student Success Stories
School Calendar of Events
Teacher Spotlight and more…