Departments
Click Section To View Courses
Music
The Lane Tech Music Department is the biggest music program in Chicago! All students can participate in band, chorus or orchestra. Students can enroll as a beginner with no experience or be placed in higher level classes based on their ability and audition. Students attending Lane may choose Music as a major or choose a performing class as an elective. Students interested in music as a career should enroll as a Music Major. Students who have participated in the Music Major program have been accepted into many of the finest music colleges around the country! Some of the classes Lane offers are: Music Theory, A.P. Music theory, Chorus, Band, Orchestra, Guitar and Jazz Band. Don't hesitate to contact the Music Department if you have experience in singing or playing an instrument.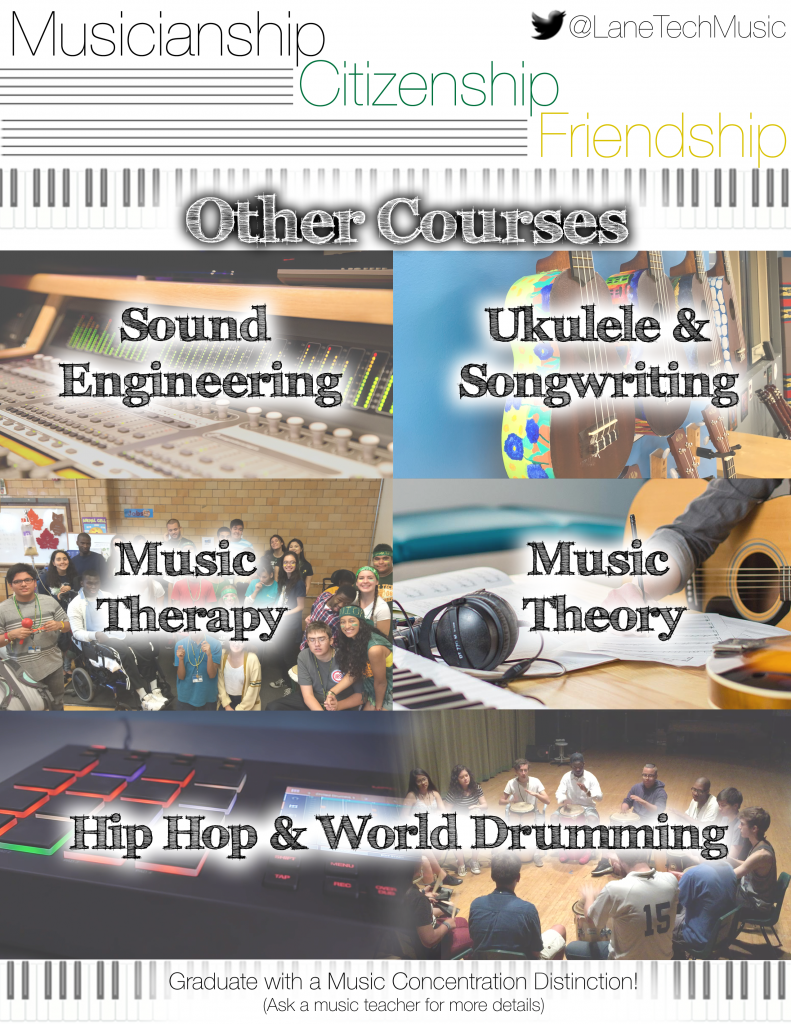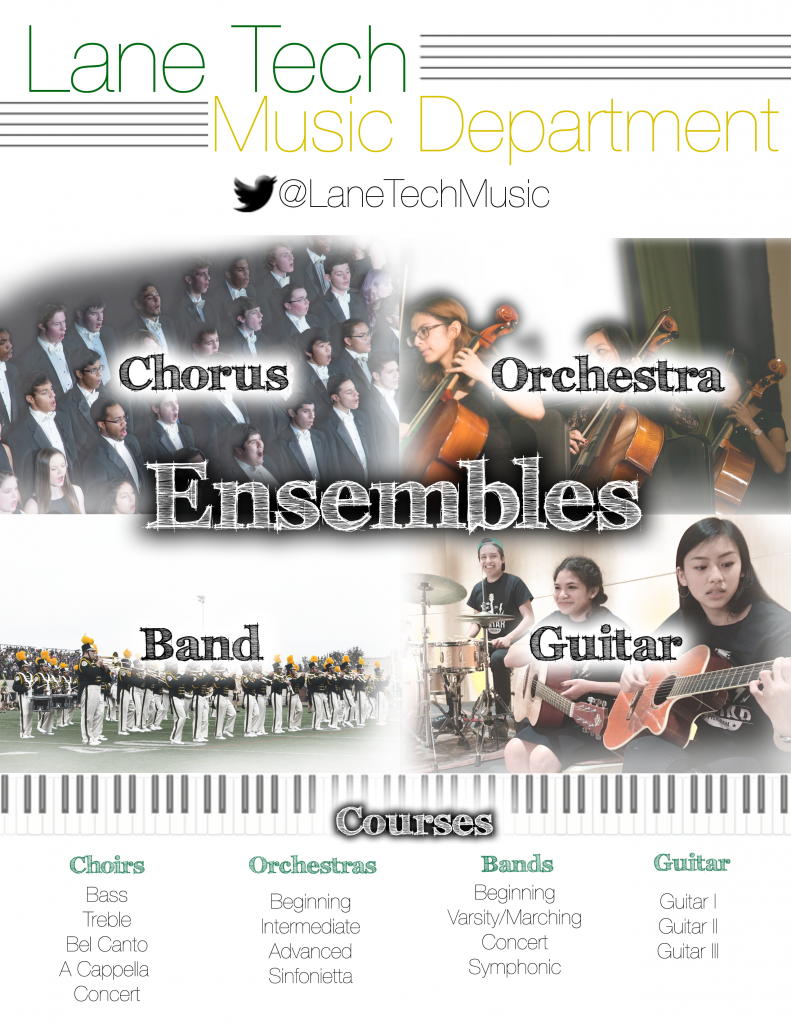 Curriculum Map
Major Performing Groups:
Symphonic Band
Marching Band
Chorus
Orchestra
Theory Classes for Music Majors:
Music Theory
Music Therapy
A.P. Music Theory
Additional Performing Groups:
Percussion Class
Jazz Band (Students playing wind instruments must also be enrolled in the band program)
Guitar
Courses
Click to expand.
---
Level:
Credit(s):
Semester(s):
Course Fee:
Prerequisite Classes & Grades:
Level of Challenge (1-5) 5 is extremely challenging:
Typical Homework Commitment:
Interests / Career Aspirations:
National AP Passing Rate:
*All AP Courses are expected to have a $100 fee ($25 class fee and $75 exam fee).
The exact exam fee for testing in May 2016 will be released by the CollegeBoard in October 2015. This exam fee determines the total price that students will owe for each AP Course/exam. The AP exam fee may be fully or partially reduced for students with free/reduced lunch, per funding by district and state grants. The exact fee will be provided as soon as the district and state release their funding statement.